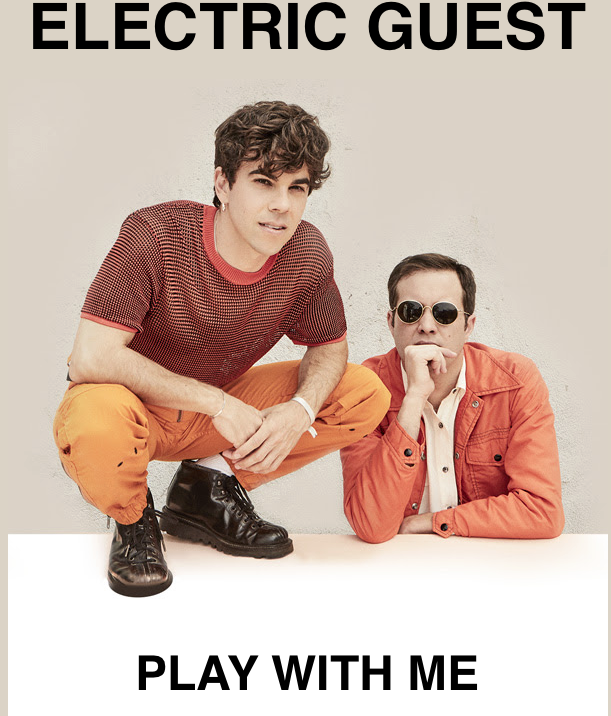 Electric Guest a rencontré le succès avec le tube « This head I hold » et a co-écrit « Feel it still » de Portugal en 2018. Le duo sortira son nouvel album « Kin » le 18 octobre qui a été mixé et coproduit par Lars Stalfors (St. Vincent, Foster the People).
Nous vous proposons de découvrir le nouvel extrait « Play with me », à travers la vidéo qui est un hommage aux clips R'n'B des années 90 tournée à l'improviste dans une villa de 38 millions de dollars à Los Angeles par Jorma Taccone.
Ce n'est pas tout, Electric Guest partira en tournée française dès le 19 novembre à Reims et se produira à Paris au Café de la Danse, le 23 de ce même mois.
Voici le clip de « Play with me » :