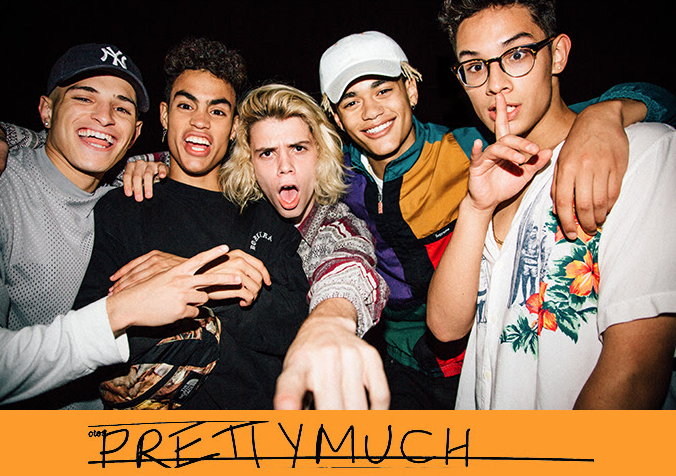 PRETTYMUCH est un groupe de 5 garçons qui a été repéré par Simon Cowell lors d'un showcase à New York !
Austin Porter, Brandon Arreaga, Edwin Honoret, Nick Mara et Zion Kuwonu ont conquis le public avec les singles « No more » featuring French Montana, « Would you mind », « Open arms » et « Teacher ».
Les garçons préparent leur premier album avec des pointures comme Steve Mac (« Shape of you »), John Ryan (« Story of my life ») et Ed Sheeran !
Découvrez le clip coloré de leur nouveau single « 10,000 hours » :