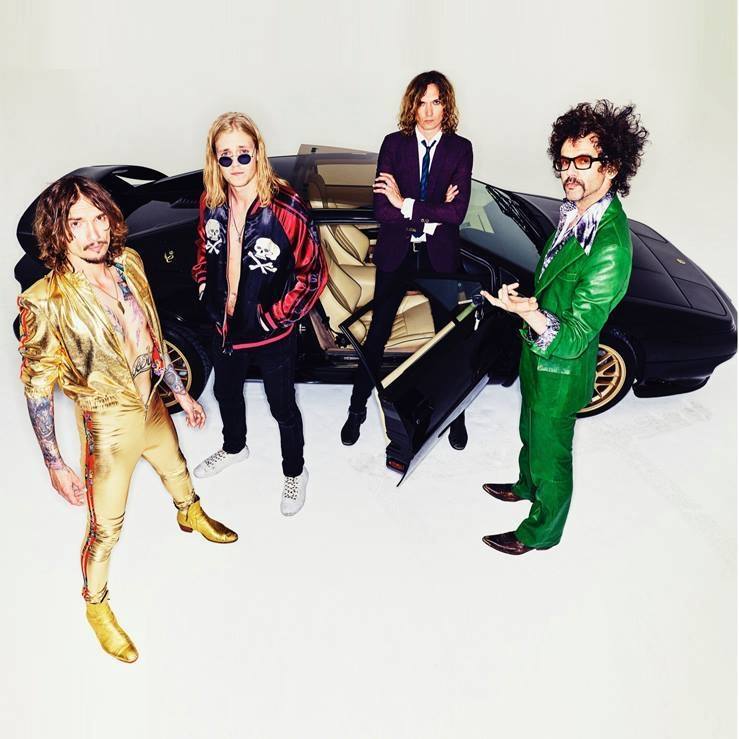 The Darkness est un des groupes les plus emblématiques de la scène rock anglaise !
Les garçons sortiront leur cinquième album « Pinewood smile » le 6 octobre prochain. Ecrit dans le quartier de Putney, enregistré dans le cornouailles avec Adrian Bushby (Foo Fighters, Muse), ce nouvel opus est fidèle à leur style et est décrit par eux comme un oignon sonore. On y découvre également un nouveau membre en la personne de Rufus Tiger Taylor fils de Roger Taylor de Queen présent à la batterie et au chant sur 2 morceaux.
Le premier extrait « All the pretty girls » est un hymne hard-rock, autobiographique et ironique basé sur le constat selon lequel quand tu es une rock star, tu as toute l'attention des filles : « All the pretty girls, like me for who I am / All the pretty girls, when the record goes platinum / Plenty of action, massive attraction, when you're selling out stadiums / All the pretty girls… and their mums ».
The Darknes vous donne rendez-vous à Paris, le 19 novembre au Trabendo !
Découvrez le single « All the pretty girls » :