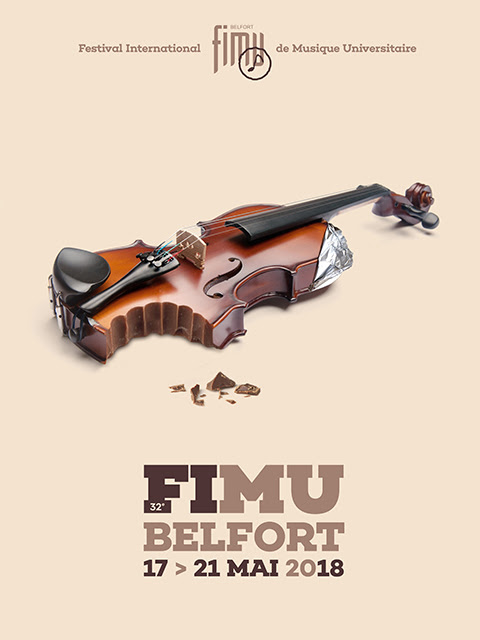 Pour sa 32ème édition, Le festival international de musique universitaire se déroulera du 17 au 21 mai à Belfort et l'instrument qui sera mis à l'honneur cette année est le violon !
Le Fimu est un festival à la fois populaire et exigeant dans sa programmation ainsi que dans les valeurs qu'il véhicule. Depuis sa création il n'a cessé de se créer une identité propre dans le paysage des festivals français et internationaux. Son ADN résulte de la volonté de mélanger les univers musicales et les publics. Son univers est varié, musiques actuelles, ethno, world, jazz, musiques improvisées… car tous les styles musicaux sont représentés !
N'hésitez pas à venir au Fimu car chaque année 100 000 spectateurs se retrouvent durant 5 jours et c'est GRATUIT !
Un concert hommage à Didier Lockwood se déroulera le vendredi 18 mai (il devait être le parrain du festival). Découvrez quelques groupes qui se produiront à Belfort cette année :
Kokondo Zaz ( Burkina Faso, Groover Ethno Inoui), Fabulous Sheep (France / Rock Punk), The Blind Sun, Naska, Born Idiot, Ma Pauvre Lucette, Esther, The Loire Valley Calypso, Jo Wedin & Jean Felzine, Ataba Wave (Syrie / Jazz-musique traditionnelle syrienne), Akinola Sennon and the Cousoumeh Band (Trinidad and Tobago / Jazz Caribéen), New Art Trio (Corée du Sud / Jazz), Jo Wedin & Jean Felzine ( France, pop Rock), Puddle d'Addle (Japon / Rock nippon), Estère (Nouvelle Zélande / Electro Groove), The Loire Valley Calypso (France / Calypso), Joey le soldat (Burkia-Faso / Hip-hop Electro World) / Borchi y su doble redoble (Mexique / Cumbia Electro) Symphony orchestra and Dragan Shuplevski Choir FM – Skopje ( Macédoine / Chœur et orchestre ) etc….
Découvrez le teaser du Fimu :