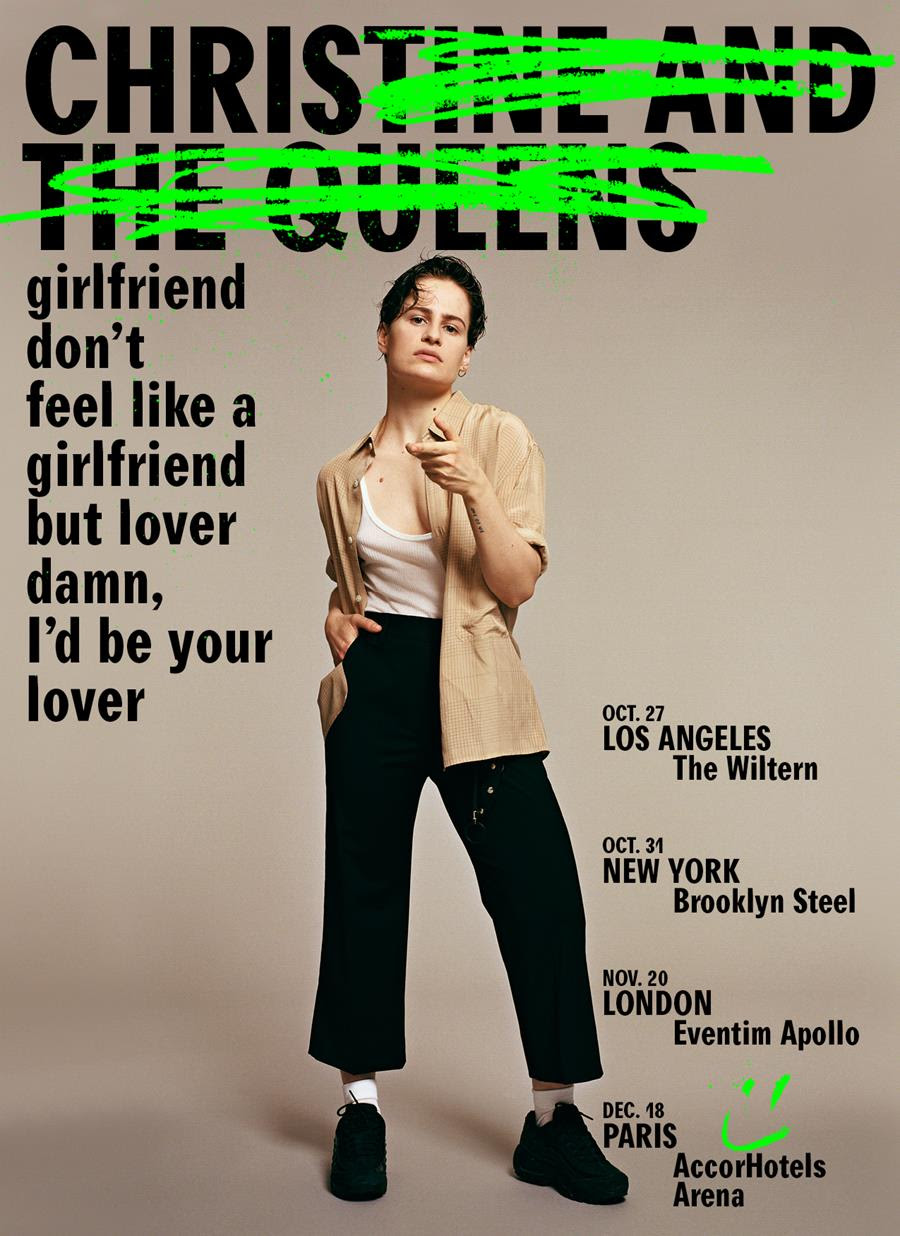 Christine and the Queens a rencontré un immense succès avec son premier album « Chaleur humaine » ! La jeune femme a été nommée 5 fois aux Victoires de la Musique 2015, et elle en a remporté deux dont celle de l'artiste interprète féminine de l'année !
L'interprète des tubes « Saint Claude », « Christine » ou encore « Paradis perdus » est de retour pour le plus grand plaisir du public !
En effet, 4 dates de concert viennent d'être annoncées (Los Angeles, New York et Londres), et elle sera à l'AccorHotels Arena le 18 décembre 2018 (Mise en vente lundi 26 mars à 10h) !
Pour revoir le clip de « Saint Claude » :