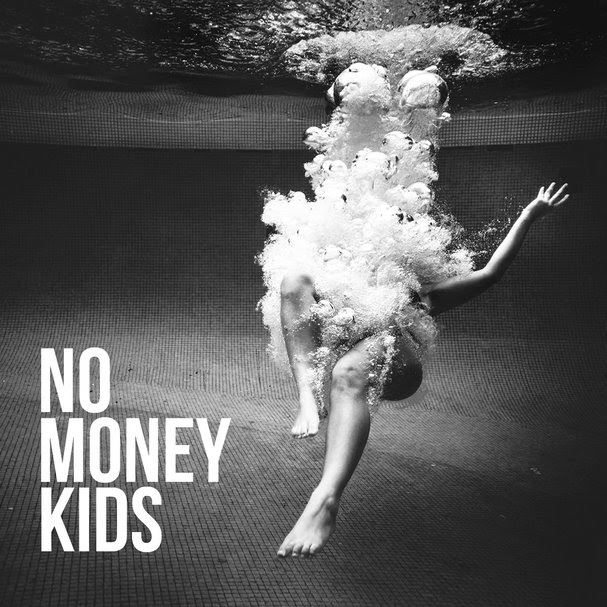 No Money Kids poursuit l'exploitation de son album « Hear the silence » qui est disponible depuis le mois de mars dernier.
En effet, après « Take me to your home » le groupe dévoile « Burning game », l'un des titres les plus récréatifs de l'opus.
Guitares rutilantes, bruitages électroniques et voix saturée, cet hymne à la déviance des No Money Kids est mis en image par Sendoa Cardoso. Comme les héroïnes d'un grindhouse contemporain face à la violence masculine d'une séparation douloureuse, deux jeunes femmes combatives prennent la ville comme terrain de jeu pour refuser l'abattement et oublier la mélancolie.
Voici le clip de « Burning game » :
No Money Kids en tournée :
08.12.17 | Sonderbar | Coburg (DE)
09.12.17 | Monarch | Berlin (DE)
12.12.17 | Peter K | Leipzig (DE)
13.12.17 | Muz Club | Nuernberg (DE)
14.12.17 | Altraa | Chemnitz (DE)
15.12.17 | Kesselhaus | Lauenau (DE)
16.12.17 | Peißnitzhaus | Halle (DE)
18.01.18 | Le Coquelicot | Fougères (35)
24.01.18 | Théatre de Chateaudun | Chateaudun (28)
04.01.18 | Wild & Sauvage | Val Thorens (73)
05.01.18 | Station | La Plagne (73)
07.02.18 | Wild & Sauvage | Val Thorens (73)
23.02.18 | Baraka | Clermont-Ferrand (63)
24.02.18 | Rock in Ch'vagnes | Chevagnes (03)
03.03.17 | Dock 4 | Kassel (DE)
21.03.18 | Wild & Sauvage | Val Thorens (73)
24.03.18 | Polygone Riviera | Annecy (06)
05.04.18 | Chapêlmèle | Alençon (61)
06.04.18 | Run Ar Puns | Chateaulin (29)
04.05.18 | Le Perceval | Montlucon (03)
05.05.18 | Maison du Blues | Chatres-sur-Cher (41)
30.06.18 | Damfest | Dammartin (77)
16.06.18 | Festival LTDLF | Saint-Amand-sur-fion (51)